As is required of all educational institutions receiving federal funding and to enhance our Social Studies and Multicultural Education (SOM 203) courses, three course sections visited  the National Constitution Center in Philadelphia, PA.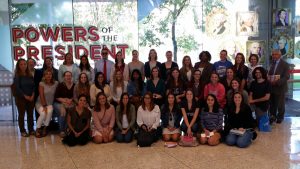 The SOM 203-01, -02, and -03 sections, along with faculty members Drs. Hinitz, Ammentorp, Conte, Prince, and Burroughs, participated in the annual celebration of "Constitution Day" (September 16th) with hundreds of public, parochial, and home-schooled students.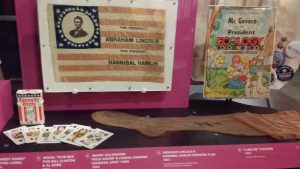 They visited exhibits such as "Headed to the White House" and "The Story of We the People;" attended the multi-media show "Freedom Rising;" visited the Philadelphia Calligraphers Society table to obtain personalized bookmarks; and interacted with docents, colonial actors, and mascots, Donnie the Donkey and Ellie the Elephant.