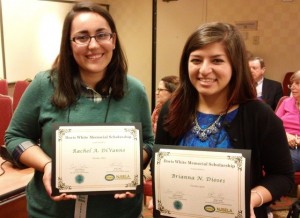 We're pleased to announce that three of our students (Rachel DiVanno, ELE/iSTEM; Briana Dioses, ECE Urban/WGS; and Mariah Scott, Special Education/Biology) have won The New Jersey Science Teachers Association's prestigious Doris White Scholarship Award at the NJ Science Convention (October 14-15, 2015). These students distinguished themselves by composing an original science lesson in accordance with the new Next Generation Science Standards, and wrote a personal statement about their teaching goals to qualify. This was especially challenging as they had only a week to complete the lesson and application – right in the middle of test time!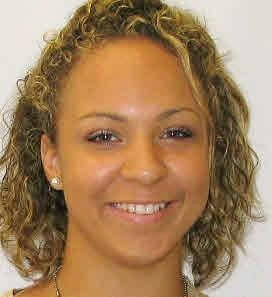 Ms. Mariah Scott used a novel plastique material to engage special needs students in solving a problem in moving large objects without benefit of wheels or pulleys. Ms. Rachel DiVanno incorporated social studies with her iSTEM major in designing a lesson on boat building and sail design to "reach the New World". Ms. Brianna Dioses instructed her Pre-K group on experiencing the differences between static and magnetic attraction with a variety of materials as they learned to classify objects.
These students attended a full day of science convention activities at the Princeton Marriott, and were recognized with certificates during the NJSTA Board meeting. The students were sponsored by Assistant Professor Linda Burroughs, their Science Methods instructor, and a Board member of the NJSTA. Well done, Future Teachers!